Wellness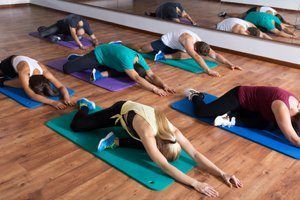 "We have developed proven wellness strategies that encourage employees to make positive lifestyle changes & reduce your costs."
Employee Wellness Programs
Successful Wellness Programs have been proven to reduce healthcare costs, improve productivity, and aid in employee recruitment and retention. In the long term they also reduce and prevent the onset of chronic diseases and reduce the costs associated with each case.
At Health Planning Associates, we are strong advocates of wellness programs. A recent summary report of 73 published studies of work site health promotion programs shows an average return of $3.50 for every $1.00 invested. We believe reducing long term costs must be managed by the employer and not left up to the insurance carriers.
Our partner group includes wellness experts who can help you get going on the right path. We help you define your expectations and determine goals and objectives. We then design, coordinate and implement a wellness program right for you.
We then assist with educating and communication with employees, implementation of each program component, claims analysis, reporting, benchmarking and tracking success. When the right program is in place and being managed well, the results become quickly apparent.
Our team also understands the complexity of implementing the best programs within the guidelines of HIPAA, ERISA, ADA and other regulatory agencies. We closely monitor each program and provide you with both financial and health status reports at defined times throughout the year. Our focus is changing unhealthy behavior, reducing health risk factors and managing chronic conditions and illness.
With the help of experts in each area, we have the tools you and your employees need to be healthier and happier, and to achieve a return on investment of your healthcare dollars.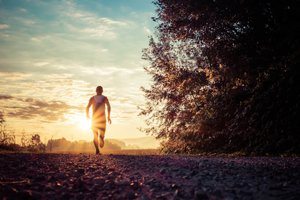 Here is what you can expect from Health Planning Associates and it's Wellness Providers:
Health Risk Assessment / Health Risk Appraisal
Disease Management Programs
Employer Reporting Packages
Employee Health Screening / Biometric Testing
Health & Wellness Coaching
Employee HealthCare Consumerism Education Programs
Onsite Flu Shots (Non-Covid)
Internet Based Health & Wellness Tools
Newsletters & Educational Materials
Wellness Posters and Communication Materials
Employee Assistance Programs
Health & Wellness Incentive Development Advise & Programs
Health Seminars: Lunch & Learn
Health Stations / Health Kiosks
Health Fair Development & Administration
Smoking Cessation Programs
Weight Loss & Nutritional Support Programs
Diet & Exercise Program Advise
24 Hour Nurse Lines
Corporate Gym Membership Discounts
Employer Investment Reasons for Wellness Programs
For the vast majority of U.S. employers, health insurance is the fastest-growing component of total expenses. A large portion of health care dollars are spent on the treatment of "lifestyle" conditions that are considered preventable, such as obesity, diabetes, heart disease and stress. Effectively reducing the common risk factors leading to lifestyle-related conditions will dramatically impact health care costs over time.
The most significant cost driver to your health plan is likely an aging and increasingly unhealthy workforce. Companies of all sizes must understand that if they are not willing to proactively invest time and money to keep their workforce healthy, then they will be forced to invest much more to deal with the resulting illness.
Study after study indicates that metabolic syndrome, increased blood pressure, elevated fasting blood sugar, excess body fat around the waist, abnormal cholesterol levels and elevated triglyceride levels are highly associated with lifestyle and, therefore, can be prevented. Lifestyle-related conditions are also driving increased utilization of health plans and reliance on medications.
Consider these facts:
Two-thirds of the U.S. workforce is overweight or obese, making them four times more likely to miss work.
Three out of four workers report their job as stressful. Sixty percent of lost workdays are attributed to stress.
There has been a 50% increase in the diagnosis of diabetes since 1997. A diabetic's medical expenses are 2.4 times those of a non-diabetic.
Seventy percent of working Americans get little or no physical activity. Exercise has been shown to improve work performance, attendance and satisfaction.
According to the Centers for Disease Control (CDC), more than 75% of employers' health care costs and productivity losses are related to employees' lifestyle choices.
U.S. health care spending exceeds $2 trillion and is rising at a rate three times that of inflation.
Health care spending in the U.S. is currently 16% of the GDP and is expected to reach 22% by 2017.
Give us a call today to discuss a program and receive your free confidential quote.