Custom Employee Communication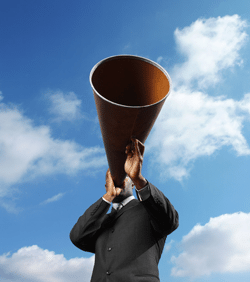 Employers expend substantial time and resources designing benefits packages that will help them attract and retain a strong workforce. The most successful benefits programs depend upon participation. Engagement is key to the success of your program.
It is essential that employees understand the full value of their benefits and how to get the most from them. Unfortunately many times benefit programs are implemented but not effectively communicated, often leading to low awareness of the value of the program, confusion about what is offered, and misuse of the program. This leads to little or no return on the employer's investment.
We work with you to develop the most appropriate enrollment communication materials using person-to-person meetings, written communications, payroll stuffers, e-mail blasts, posters, telephonic and electronic interactions.
This material will be custom designed to provide employees and their dependents with the necessary information to make informed decisions about their plan selections.
Open enrollment is just the beginning. We provide year long communications that will reach each employee and help them maximize their benefits, educate them on being a wise consumer, and teach them how to become or stay healthy.
Health Planning Associates can customize any of the following based on your needs:
Simplified Summary of Benefits
Plan Comparisons (if multiple plans are offered)
Plan Highlights
How to use Your Plan (Q & A information)
PPO or Other Network Access Information
Employee Benefits Guide – Small Group Version Down to 4 Employees
Employee Benefits Guide – Large Group Version
Website Information
Benefits Statements (Annual)
Employee Handbooks
Wellness Newsletters
Ongoing Education Materials
Popular Choice – Benefit Communication Guides
It can be confusing to navigate through the large insurance contracts carriers provide. To address this, Health Planning Associates produces an annual, easy-to-understand custom benefits guide for our clients and employees. These benefit guides are simple enough to navigate and yet detailed enough to explain how their benefits work. This is a valuable resource during open enrollment meetings, new hire orientations, and recruiting.
Design & Development Services Include:
Content Development – The intended message
Distribution Methods – Discuss effective medium and distribution channels
Design and Brand – Graphic design and document creation including your logo and photos
Communication Calendar – Development of scheduled communications
Communication Formats – Print: benefit guides, benefit statements, stuffers, posters and postcards
Click "Here" to contact one of our Brokers who will be happy to arrange a free demonstration.