Compliance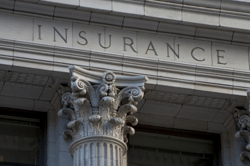 Our clients' employee benefits program should not only be competitive, but also compliant with Federal and State laws and regulations. To assist our clients with program compliance, our Broker Team is diligent in remaining current on new legislation. As a follow-through, we in turn keep clients abreast of changes in the laws that affect their employer-sponsored benefits, as well as, addressing their specific needs.
Examples of legislation which benefit programs are subject to:
ERISA
COBRA
HIPAA
IRS Code
DOL
HealthCare Reform
FMLA
ADA
CHIP
GINA
COVID-19
MHPAEA
Understanding the increased complexity of employee benefits is a challenge. It is our job to keep you informed of legislative changes and to assist you in becoming compliant with those changes. As new legislation is passed, we will provide the information in a timely, useful manner and we will review it with you. Our goal is for you to know what is happening and how any changes may impact your specific benefits.
We have a variety of resources designed to offer you time-saving tools and resources that build convenience into your day. Whether through our website, monthly legislative newsletters - HR Crunch & HR Lens or through our employer Think HR Portal Tool, you have a direct link to a set of comprehensive guides for all types of compliance issues.
We also have a HR Hotline phone for live support or via email for you and your staff for any questions or research you need done on any HR Topic. Our HR Support team vendor backed by a legal team that specializes in employee benefits will respond immediately by phone or in most instances in one business day via email.
Health Planning Associates has many partnerships that provide resources that can assist with more in depth technical research. Depending on your specific needs, we will find the resource to deliver the answers you need.
We can assist you and your staff with the following:
Legislative Briefs
COVID - 19 Policies & Procedures
Health Care Reform Rules
ACA Reporting
Cobra – State & Federal
Employee Handbooks
Employment Policies & Procedures
State Mandates
FMLA
HIPAA
Section 125
Medicare Part D
DOL Regulations
ERISA Compliance
Summary Plan Descriptions
Plan / Wrap Documents
5500 Filing
GA Continuation Rights Act
More….