Benefits Technology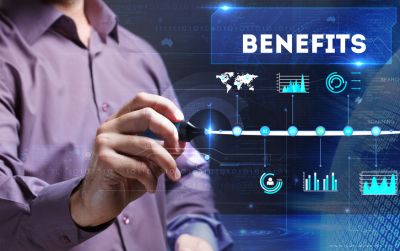 Working in Human Resources today demands more time focused on a wide variety of administrative and analytical tasks that are constantly changing.
Health Planning Associates is committed to helping you manage your business through advanced technology platforms to manage these changes.
We will help you streamline the administration of your employee benefits program. Automating the administration of your employee benefits has been proven to save your company time and money.
We offer multiple Mineral Think HR on-line modules that employer clients have access to:
Mineral Think HR Live
Certified SHRM HR Experts answer questions, render advice and follow up with research to resolve employer issues. You can also submit inquiries using our new mobile application for this special program. The service is accessible by your staff 8:00 A.M. - 7:00 P.M. Central Each Business Day.
Mineral Think HR Learn Pro
More than 200+ online training courses that ensure compliance, reduce risk and drive employee engagement. All built around an intuitive dashboard, robust reporting and Quick Start course tracks. The portal is your one-stop source for not just insurance but all your risk management, compliance, HR, safety, forms and other business needs.
Train employees with valuable education programs developed by leading industry experts on relevant topics. Administrative dashboard tracks compliance, course completion data as well as branded certificates and compliance reports.
We've partnered with the most reliable and reputable HR technology company called Mineral Think HR to provide this employer HR training portal. All the content is written by their team of experienced SHRM HR Pros, backed by a national law firm, so you never have to worry about validating information again.
Get to know some of the areas of the platform and how its resources can make your day easier.
Receive emails announcing new content, tailored to your industry, state and preferences, as often as you like. And if you have any questions at any time, feel free to contact your Health Planning Associates team.
Mineral Think HR Benefits Compliance Suite
Failure to meet ERISA requirements and to have proper plan documentation can result in significant penalties. The Benefits Compliance Suite makes it easy to create fully compliant Wrap and summary plan descriptions (SPD) with an easy to use wizard and unlimited on-demand support from Mineral Think Hr's team of live expert advisors.
Create Wrap, IRS Section 125 Pop plans, FSA Transportation & Parking and HRA documents.
System includes centralized document storage, e-signature, easy to use wizard and non-discrimination testing. Documents are stored for 7 years and system will automatically restate documents within 30 days of new legislation.
Mineral Think HR Employer HR Hotline
What is the HR Hotline?
The HR Hotline is an exclusive service staffed by Mineral Think HR SPHR professionals, available by phone or email, to answer your employer HR-related questions. As a valued group client, you have access to personalized, professional HR consultation and expertise every day M-F through Health Planning Associates. This boutique service is now available for all clients.
Mineral Think HR Compliance Calendar
Never miss a critical filing date or compliance event again. Keeping up with constantly changing federal labor laws, regulations, reporting requirements and deadlines is a massive challenge. With the Mineral Think HR Compliance Calandar, employers can plan ahead and minimize the risk of missing due dates and important events. Stay on top of Payroll and IRS filing information, ACA Notifications and Reporting, OSHA Filing and Reporting, ERISA calendar year plan notifications and reporting, EEO reporting, OSHA, Benefits Reporting and HR Compliance topics and best practices.
Mineral Think HR 50-State Employee Live Handbook Builder
This system provides Federal and State employment regulations and policies for all 50 states. You can create a comprehensive employee handbook that complies with all current State & Federal employment regulations - all with minimal time and effort on your part. Reduce the strain on your staff with pre-developed content, step-by-step instructions, expert commentary and online and live support if you get stuck. The program is fully editable and customizable to your company's unique policies, philosophy and culture.
Easy Apps Group Self Insured Medical Underwriting System
Our group medical underwriting system, "Easy Apps" is our secure online underwriting system that gives our self funded clients a powerful tool in rating the medical group on an annual basis prior to open enrollment. The system is "Private & Secure" and is fully HIPAA compliant, ensuring the privacy and security of your employees' personal information.
The Easy Apps medical underwriting system allows self insured clients a secure cloud platform to store all employee demographic and medical benefit election information in a single place. Our clients no longer need to fill out and fax forms to multiple insurance carriers, keep filing cabinets full of paper, or go to different carrier systems. This one-stop storage solution also allows clients to collect and generate final firm rates from multiple carriers more quickly and with far more accuracy than traditional enrollment processes.
If you are an existing Health Planning Associates client, please log in below to the portal you need access to.
If you are a new user and need log in information, or if you have any questions, please contact your Broker Support Team at (478) 471-1220.