History / Values / Mission Statement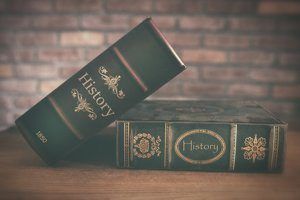 Health Planning Associates was founded in 2002 by Tim McGinn. Mr. McGinn came from a background of corporate finance and commercial property and casualty. He is a U.S. Army veteran, an avid runner and cyclist and is married with one child. He has resided in the Central Georgia area for over 25 years.
Mr. McGinn wanted to develop his own business model around commercial insurance programs and saw the need for growth in the commercial benefits market. To this day, his first group account is still a client some 16 plus years later. He is an active member of the National Association of Health Underwriters and is the past Education Chair for the regional association. He currently has three professional designations, (CSFS) "Certified Self-Funded Specialist", (PHIAS) "Professional, Health Insurance Advanced Studies" and (FHIAS) "Fellow, Health Insurance Advanced Studies". He is also pursuing two other professional designations. He is licensed in Life, Health, and Property & Casualty and is a licensed "Consultant" in Georgia with over 21 years of experience.
Beth McGinn joined the firm in the very beginning of operations in 2002 as the CFO for the firm. Before that, Beth had worked in accounting for nearly 20 years enjoying her time with Chrysler, Chevrolet, CompuNet, and others. She attended the University of Florida. As the company has grown, Beth's love of the research aspect of her job keeps her learning new tasks, including HR. Beth and her husband of over 27 years have one son and live in Central Georgia.
Donna Davis joined the firm in 2006 as a broker and has 20 years of experience in Life, Health and Property and Casualty. Donna is an active member of the National Association of Health Underwriters and serves as the regional Secretary and Treasurer. Donna has three professional insurance designations, LUTCF, PHIAS and CSA. Donna is also pursuing another professional insurance designation in employee benefits. She lives in Forsyth where she and her husband, Cole, raised 3 sons. She and Cole now have 10 grandchildren. Her first group client is still a client to this day.
Henry Ulmer joined the firm in 2011 as the Public Relations Manager and oversees corporate communications and marketing for commercial, government, schools and hospitals. He has over 35 years experience in the insurance industry and is licensed in Life, Health, Property and Casualty. He lives in Macon, Georgia with his wife, Paula. They have 3 sons and 2 grandchildren.
Shay Singletary joined the firm in 2016 as a Customer Service Representative. She comes with over 25 years' experience in personnel administration and health care management, including 23 years' service in the United States Army. In 2017, Shay obtained her sub agent license for Life & Health in Georgia and has been promoted to "Benefit Coordinator" working with the underwriting side of the firm. Shay enjoys serving our team and clients with a high level of skill and motivation. She lives in Forsyth, Georgia with her husband, Tim. They have 3 children and 6 grandchildren. She enjoys riding motorcycles and spending time with family.
Grace Henderson joined the firm in 2017 as a Customer Service Representative. She comes with 30+ years of clerical experience to include 15 years of personnel administration with the State of Georgia which she retired from in 2010. She currently lives in Culloden, Georgia with her husband who is also retired from the State of Georgia. She has one son that is an EMT in Forsyth, Georgia and she enjoys doing crafts going to the mountains with her husband and miniature dachshund. She enjoys working the service team to provide assistance to our clients.
Gabriel Liranzo joined the firm in 2017 as a Group Sales Specialist leading the group into the Atlanta market area. Gabriel has 11 years experience in group insurance programs. He has a unique perspective because he worked directly for several major health insurance carriers ( Coventry & Aetna ) as an Account Executive and Account Manager. He is licensed in Georgia in Life and Health and lives in Austell, Georgia with his wife and three children.
Jennifer Downs joined the firm in 2018 as a Customer Service Representative. She comes with 20+ years of customer service experience, including hospital and physician office billing/insurance. She enjoys providing the best possible service to her clients and is currently training to move into a Account Manager position with the firm. Jennifer currently lives in Hawkinsville, Georgia with her three children. She enjoys reading, fishing and spending time with her children.
Health Planning Associates, LLC is now diversified into Commercial Benefits, Public Entities and School Systems and is located in its new building in Plantation Commons in Macon, Georgia.
Values
Health Planning Associates is dedicated to providing quality and value while offering a comprehensive array of specialty products and services. Our experienced advisors deliver exceptional results, exceed expectations and fulfill your specific needs.
We understand the trends in the insurance industry and recognize how these trends affect customers directly – from monthly premiums to coverage's.
We remain committed to delivering the highest possible level of service, always striving for excellence. That's a commitment reflected in every task we perform. And, most importantly, Health Planning Associates is a privately owned company. We take pride in answering to our clients – not to Wall Street investors.
Mission Statement
"Our Mission is to professionally advise and provide Best in Class solutions to our clients in
all areas of our business."