About Health Planning Associates, LLC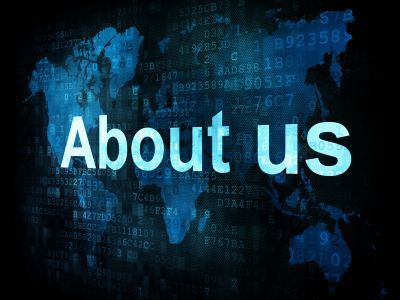 Since 2002, Health Planning Associates has delivered a full range of customized, cost-effective insurance brokerage and employee benefit solutions that fit a wide variety of client needs. We partner with business owners, public entities and others, to prevent losses, train human resource employees, manage claims, and tailor-fit benefit programs.
Health Planning Associates has professionals committed to your specific needs, who pro-actively approach a myriad of laws and issues to minimize the overall cost of risk.
Most employee benefits brokers jump from one transaction to the next, and for the most part, act only as a go-between, taking quotes handed down from the insurance company. We believe in using proven methods that reduce the cost trends associated with benefit programs.
Health Planning Associates is a full service employee benefits broker and consulting firm. Our team of Employee Benefit Analysts, Brokers and Account Managers provide a single source for your benefit plan administration. We pro-actively engage the insurance market and service providers to create the most efficient program tailored specifically to meet your needs. Then we help you implement and administer it, on the ground at your office and work site.
What We Offer
A Comprehensive Audit and Review of Your Entire Benefits Program.
HR Hotline backed by HR Pros and Benefit Attorneys
Employee Consumerism Education Program
Compliance Administration
A Full Suite of Health, Dental, Vision, Life and Disability Insurance Solutions.
Benefit Plan Administration Solutions and IT Platforms
Self-Insurance and Alternative Financing Analysis
Contract and Rate Negotiation for all Group Insurance Products Lines
Renewal Management to ensure renewals are delivered early, market options are available for review and ample time exists for decision making and implementation.
Consumer Directed Health Care with HSA, FSA and HRA Plans
Employee Wellness Plans & Strategies
Executive Programs
Custom Employee Communication and Education Programs
Compliance Reviews & Audits Encompassing all State and Federal Mandates
Health Insurance Reform Education, Planning and Strategy
Claims Advocacy & Assigned Account Manager Support
New Hire Services Including On-Site Orientation and Custom Materials
Eligibility Services including Adds, Terms and Changes Processing
Billing Reconciliation and Support
Cobra Administration and Georgia Continuation Law Support
IRS Section 125 Administration / Set Up
SPD Plan & Wrap Documents
Payroll Contribution Calculations and Reporting
Open Enrollment Management and Support Teams
Online Benefits Enrollment Platform (EDI Available)
Human Resource IT Platforms and Tools
Employee Advocacy to Guide Employees through Administration or Claims issues
Employee Surveys
With more than 20 years of experience in managing complex business risks, Health Planning Associates has been recognized in the regional market as a leader in progressive administration of employee benefits exposures. Our Company takes the time to understand your program, your employees and your employee benefits needs. We believe team collaboration is key to developing innovative and effective benefit strategies that meet your objectives, while managing costs trends over the long term. Is it time for a confidential second opinion?